Oklahoma Cemeteries Website
Click here to break out of frames
This information is available for free. If you paid money for a
subscription to get to this site, demand a refund.
---
Woodward County Obituary
Saint Joseph Cemetery
© BILLINGS FUNERAL HOME
WOODWARD, WOODWARD CO, OK
(PERMISSION GRANTED)
Submitted by: Ann Weber
RALPH JOESPH PANTALONE, JR.
31 Jan 1928 - 10 Jul 2015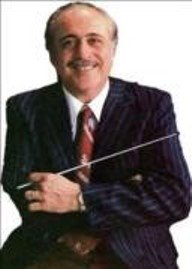 Visitation: 8:00 AM - 5:00 PM Monday, July 13th, 2015 Billings Funeral Home of Woodward
Prayer Service: 7:00 PM Monday, July 13th, 2015 St. Peters Catholic Church
Funeral Mass: 10:00 AM Tuesday, July 14th, 2015 St. Peters Catholic Church
Ralph Pantalone, 87 year old longtime Mooreland Educator died Friday, July 10 2015 at his home surrounded by his family. Mass of Christian Burial will be held at 10:00 am Tuesday, July 14, 2015 in St. Peters Catholic Church of Woodward with Reverend Joe Arledge as Celebrant. Interment will follow in St. Joseph's Catholic Cemetery in Mooreland, Oklahoma with the Billings Funeral Home in charge of arrangements. Vigil services will be held Monday, July 13, 2015 at 7:00 pm at St. Peters Catholic Church.
Ralph Joseph Pantalone, Jr. was born on January 31, 1928 in Crabtree, Pennsylvania, the son of Ralph J. Sr, and Joan J. (Carbone) Pantalone. Ralph was reared in Crabtree and Greensburg, Pennsylvania. He graduated from Greensburg High School. Ralph attended and graduated from the prestigious Boston Conservatory of Music with his Bachelor of Music Education. On October 5, 1946, Ralph enlisted in the United States Army Air Corps. He was Honorably Discharged on April 4, 1948. Ralph began his teaching career with the Washington D.C. Public Schools before taking a job with Mooreland Public Schools.
While in Mooreland he met and married the love of his life Colette Marie Collier. They were united in marriage at St. Peters Catholic Church in Woodward. The young couple made their home in Mooreland, where they have remained their entire married life. Ralph continued his work with the Mooreland Schools as the Band and Vocal Director throughout the majority of his working career. He was honored with many accolades, and a plethora of relationships both with students and other music professionals that he cherished throughout his life. Ralph was lovingly referred to as "Maestro".
Ralph loved his family, playing music, listening to various genres of music and watching his granddaughters participate in activities and spending time with them. He also enjoyed reading and traveling.
He was a member of Sacred Heart Catholic Church in Mooreland.
Ralph is survived by his wife Colette of the home; two sons, Ralph J. Pantalone, III, of Mooreland; Nick D. Pantalone and wife Cheryl of Norman; two granddaughters, Grace Pantalone and Ella Pantalone both of Norman; one sister, Marcy Deresh and husband Al of Crabtree, PA; 24 nieces and nephews from various locations across the United States; and a host of friends.
He was preceded in death by his parents; five sisters, Josephine; Grace; Dolores; Eleanor; and Gloria; five brothers, Frank; Nat; Joe; Danny; and Clem; one nephew, Frank Pantalone.
In lieu of flowers memorial contributions may be made to Sacred Heart Catholic Church with the funeral home accepting the contributions.
|Saint Joseph Cemetery| |Woodward County Cemeteries| |Home|
---
This site may be freely linked, but not duplicated in any way without consent.
All rights reserved! Commercial use of material within this site is prohibited!
© 2000-2023 Oklahoma Cemeteries

The information on this site is provided free for the purpose of researching your genealogy. This material may be freely used by non-commercial entities, for your own research, as long as this message remains on all copied material. The information contained in this site may not be copied to any other site without written "snail-mail" permission. If you wish to have a copy of a donor's material, you must have their permission. All information found on these pages is under copyright of Oklahoma Cemeteries. This is to protect any and all information donated. The original submitter or source of the information will retain their copyright. Unless otherwise stated, any donated material is given to Oklahoma Cemeteries to make it available online. This material will always be available at no cost, it will always remain free to the researcher.