Oklahoma Cemeteries Website
Click here to break out of frames
This information is available for free. If you paid money for a
subscription to get to this site, demand a refund.
---
Woodward County Obituary
Vonton Cemetery
© Billings Funeral Home
WOODWARD, WOODWARD CO, OK
(permission granted)
Submitted by: Ann Weber
Jackie Lee Plummer
October 17, 1950 ~ November 20, 2020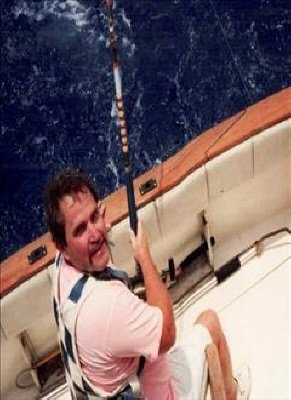 On Friday, November 20, 2020, Jackie Lee Plummer went home to be with his Heavenly Father. Jackie was born October 17, 1950 at home in Vici, Oklahoma with a Church of the First Born midwife to Carol and Buddy Plummer. He was raised up attending Church of the First Born and accepted Jesus Christ as his personal Savior, January 11, 2018.
Jackie grew up in a loving home with his parents and two brothers and two sisters. During elementary school, the family lived in Vici where he enjoyed playing sports, hunting, fishing, and helping on the farm. The family moved to Seiling in the summer of 1965 where Jackie began high school, and was able to play basketball, football, and baseball. Jackies football team won State in 1965-1966.
Jackie married young, right out of high school, and was the proud father of Travis Scott and ten years later, Jamie Diane. He attended Northwestern Oklahoma State University in Alva the first three years and graduated in 1973 with a Bachelors in Zoology/Ornithology and Fish & Wildlife Management from Oklahoma State University in Stillwater.
Jackie was a hard worker his whole career, beginning at the Vici Grocery Store as a young boy. He worked on the family farm and other farms, including Donald Gordons. In order to care for his family after college, he began working in the oilfield where he eventually retired after twenty-five years with Shell Oil.
In 1986, Jackie married Cynthia (Cindy) Shuman. After Cindys graduation from nursing school, Jackie and Cindy and her two children, Michael Edward and Marjorie Ann made their home in West Texas for the next eighteen years. Annual trips back home, of course, to hunt and fish with his best friend Fred Sander, Ivan Gordon, and family. After his mothers sudden death in 1998, Jackie was blessed to retire early and come back to Oklahoma to spend the next six years with his dad before his death in 2008. During the same time period, Jackie and Cindy were able to adopt their granddaughter, Whitney Louise. What purpose and joy this little one brought to Jackie and Cindys life.
After Jackies retirement he enjoyed farming and ranching with a small herd of cattle between Vici, Seiling, Cedardale, and Chester until his health declined since 2010. Special thanks to all those who helped Jackie in the last years, including his brother, Denver and wife, Loretta, sons Travis and Michael, grandchildren, Father-in-law, Lee Hartzell, cousin Jerry Hartzell, friends, Fred Sander and Dean Smart, and many others.
Despite his many health challenges the past ten years, Jackie persevered with a good attitude and supported his family the best he could. He was happier than a (pig in the mud) as long as he had his family around him and could talk on the phone. Give him a channel changer, his favorite recliner, his favorite blanket, and he was happy. He is greatly missed already.
Jackie is survived by his wife Cindy of the home and adopted daughter Whitney Shuman; son Travis Plummer and grandchildren Aiden and Emi; daughter Jamie Kula and husband Mike and grandchildren Regan, Ronan, Easton, and Olivia; daughter Marjorie Shuman, and son Michael Shuman; brother Denver Plummer and wife Loretta; sister Beulah Seidel and husband Bruce; sister Brenda Evans and husband Johnny; and many neices, nephews, and cousins.
Jackie was preceded in death by his parents Carol and Buddy Plummer, his infant brother Troy Dean, and nephew Shannon Seidel. Graveside funeral services will be held Wednesday, November 25, 2020 at 2:00 pm in the Vonton Cemetery. Burial will follow with the Billings Funeral Home in charge of the arrangements.
|Vonton Cemetery| |Woodward County Cemeteries| |Home|
---
This site may be freely linked, but not duplicated in any way without consent.
All rights reserved! Commercial use of material within this site is prohibited!
© 2000-2023 Oklahoma Cemeteries

The information on this site is provided free for the purpose of researching your genealogy. This material may be freely used by non-commercial entities, for your own research, as long as this message remains on all copied material. The information contained in this site may not be copied to any other site without written "snail-mail" permission. If you wish to have a copy of a donor's material, you must have their permission. All information found on these pages is under copyright of Oklahoma Cemeteries. This is to protect any and all information donated. The original submitter or source of the information will retain their copyright. Unless otherwise stated, any donated material is given to Oklahoma Cemeteries to make it available online. This material will always be available at no cost, it will always remain free to the researcher.