Oklahoma Cemeteries Website
Click here to break out of frames
This information is available for free. If you paid money for a
subscription to get to this site, demand a refund.
---
Woodward County Obituary
Vonton Cemetery
© Billings Funeral Home
WOODWARD, WOODWARD CO, OK
(permission granted)
Submitted by: Ann Weber
Joseph Fred CHANCE
August 1, 1943 ~ October 16, 2018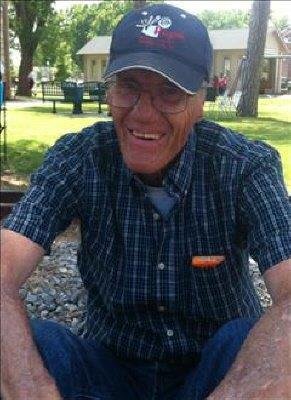 Joe Chance, 75 year old Woodward resident, died Tuesday, October 16, 2018 in Oklahoma City. Graveside memorial services will be held at 2:00 pm Monday, October 22, 2018 at Vonton Cemetery with Reverend Scott Ware officiating. Arrangements are under the direction of the Billings Funeral Home.
Joseph Fred Chance, Sr. was born on August 1, 1943 in Woodward, Oklahoma; he was the son of Everett Leslie, Sr. and Alma Laura (Pressnall) Chance. Joe was reared in Woodward and attended Woodward schools. Joe served his country during the Vietnam War, and was a Marksman with the M-14 rifle. He was honorably discharged in 1964.
He was united in marriage to Rheta Joyce Wake on November 26, 1965 at Faith United Methodist Church in Woodward, Oklahoma and they made their home in Woodward. They were blessed with three children Joe Jr., Sean, and Mandi. Joe worked in the Seismograph field, drove a tanker truck in the oilfield, before going to work at Razien Metals Company where he retired from after several years of service.
Joe enjoyed going to casinos with Rheta. He loved his family, and cherished every moment spent with them.
He was a member of the Faith United Methodist Church.
Joe is survived by his children, Joe Chance Jr. and wife Marty of Woodward; Sean Chance and wife Lanette of Runge, Texas; Mandi Beezley and husband Moe of Eufaula; 11 grandchildren; six great-grandchildren; sister, Joyce Beck of Vici; mother-in-law, Bertha Wake; numerous nieces, nephews, other family and many friends.
He was preceded in death by his parents; wife, Rheta Chance; brother, Everett Chance, Jr. and sister, Crystal Lowman
|Vonton Cemetery| |Woodward County Cemeteries| |Home|
---
This site may be freely linked, but not duplicated in any way without consent.
All rights reserved! Commercial use of material within this site is prohibited!
© 2000-2023 Oklahoma Cemeteries

The information on this site is provided free for the purpose of researching your genealogy. This material may be freely used by non-commercial entities, for your own research, as long as this message remains on all copied material. The information contained in this site may not be copied to any other site without written "snail-mail" permission. If you wish to have a copy of a donor's material, you must have their permission. All information found on these pages is under copyright of Oklahoma Cemeteries. This is to protect any and all information donated. The original submitter or source of the information will retain their copyright. Unless otherwise stated, any donated material is given to Oklahoma Cemeteries to make it available online. This material will always be available at no cost, it will always remain free to the researcher.