Oklahoma Cemeteries Website
Click here to break out of frames
This information is available for free. If you paid money for a
subscription to get to this site, demand a refund.
---
Woodward County Obituary
Fairlawn Cemetery
© BILLINGS FUNERAL HOME
WOODWARD, WOODWARD CO, OK
(permission granted)
Submitted by: Ann Weber
ALVETA DARLENE WEDER
12 Nov 1940 - 6 May 2016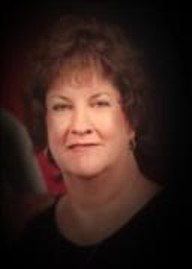 Funeral: 2:00 PM Wednesday, May 11th, 2016 - Fort Supply Baptist Church
Interment: Wednesday, May 11th, 2016 - Fairlawn Cemetery
Darlene Weder, 75 year old Ft. Supply resident, passed away Friday, May 6, 2016 in the Alliance Health of Woodward. Funeral services will be held at 2:00 p.m. Wednesday May 11, 2016 at the First Baptist Church of Ft. Supply. Burial will follow in the Fairlawn Cemetery west of Ft. Supply.
Alveta Darlene (Soliday) Weder was born on November 12, 1940 in Dewey County, Oklahoma to John Elsworth and Evelyn Pearl (Hunter) Soliday. Darlene grew up around Ft. Supply and attended Ft. Supply schools and graduated from Ft. Supply High School. Alveta was united in marriage to Tommy Fred Weder on April 4, 1959 at the Bible Baptist Church in Woodward, Oklahoma. They made their home in Ft. Supply and have lived there since that time. Darlene worked in the commissary at the Western State Hospital, the laundry department and in food services. She also worked as a Secretary for Well Lines.
She was a member of the Bible Baptist Church. Darlene's family, especially her grandchildren meant the world to her. She loved spending time with them.
Darlene is survived by two sons, Tommy Weder and wife Christy of Woodward, Marty Weder and wife Annie of Woodward; two daughters, Donna Swallow of Ft. Supply, Coty Rosengrants and husband Craig of Colleyville, Texas; eleven grandchildren, Donya Swallow of Keller, Texas, Tommy Weder Jr. of Woodward, Sarah Scott and husband Mikel of Woodward, Amy Weder of Oklahoma City, Braden Denney and wife Olivia of Woodward, Tyler Weder of Alvarado, Texas, LaShelle Myers of Woodward, Shay Weder and Derek of Woodward, Danon Weder of Woodward, Tiffany Caldwell and husband John of Telephone, Texas, Beth Anderson of Southlake, Texas; great-grandchildren, Zaylei, Colin, Braylee, Keely, Sullie, Leah, Kaydence, Kanin, Clay and Cambrie; three brothers, Bernard Soliday and wife Lois of Ft. Supply, Larry Soliday of Ft. Supply, Keith Hunter and wife Cara of Woodward; two sisters, Arleta Pummel and husband Gary of Woodward, Diana Soliday of Woodward; other relatives and many friends.
She was preceded in death by her parents and her husband Tom.
|Fairlawn Cemetery| |Woodward County Cemeteries| |Home|
---
This site may be freely linked, but not duplicated in any way without consent.
All rights reserved! Commercial use of material within this site is prohibited!
© 2000-2023 Oklahoma Cemeteries

The information on this site is provided free for the purpose of researching your genealogy. This material may be freely used by non-commercial entities, for your own research, as long as this message remains on all copied material. The information contained in this site may not be copied to any other site without written "snail-mail" permission. If you wish to have a copy of a donor's material, you must have their permission. All information found on these pages is under copyright of Oklahoma Cemeteries. This is to protect any and all information donated. The original submitter or source of the information will retain their copyright. Unless otherwise stated, any donated material is given to Oklahoma Cemeteries to make it available online. This material will always be available at no cost, it will always remain free to the researcher.