Oklahoma Cemeteries Website
Click here to break out of frames
This information is available for free. If you paid money for a
subscription to get to this site, demand a refund.
---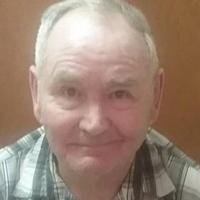 © Criswell Funeral Home
Graveside Services for Rev. Paul Wayne Ellis, 80, of Oklahoma City are 2:00 p.m. Friday at Rosedale Cemetery in Ada. Rev. Larry Chesser and Rev. Tony Chesser will officiate.

Rev. Paul Wayne Ellis, was born 7/29/1936 and is preceded in death by his wife of 63 years, who he loved dearly. They had five children: Deborah Sue Bell, David Wayne Ellis, Paul Timothy Ellis and twin daughters, Mary Jan Ellis and Teri Ruth Ann Walkup.

Paul was a devoted husband, father and grandfather. Paul was in the ministry with his wife for over 50 years. They pastored, evangelized and had a radio Ministry. Paul was a bricklayer and stone mason and worked together with his sons David and Paul Ellis. Paul loved to sing with his wife Peggy, play the harmonica, fossil hunt, and fish (but never on Sunday.) Paul was a hard worker and provided for his wife and family always putting them first. He opened his home to those in need and took care of many families. He loved GOD and dedicated his life to winning souls for the Kingdom of GOD. He was fun and loved to joke. Paul loved his wife, whom he called "His Peggy Sue," dearly and said the first time he ever saw her, he knew he loved her.

Survivors include his three daughters, Deborah Bell of Wewoka, Mary Ellis of Seminole; Teri Walkup and husband, John of Oklahoma City; a son, Paul Timothy Ellis and wife Patricia of Wewoka, One brother Billy Ray Ellis of Wewoka; 14 grandchildren, twenty-two great-grandchildren, and four great-great grandchildren; He was preceded in death by his wife Peggy Sue Ellis, son, David Wayne Ellis; Parents, Elmer and Velma Ellis, and four brothers: Stephen, David, Jim, and Lee Ellis.

Criswell Funeral Home, Ada
|Rosedale Cemetery Page| |Pontotoc County Cemetery Page| |Home|
---
This site may be freely linked, but not duplicated in any way without consent.
All rights reserved! Commercial use of material within this site is prohibited!
© 2000-2021 Oklahoma Cemeteries

The information on this site is provided free for the purpose of researching your genealogy. This material may be freely used by non-commercial entities, for your own research, as long as this message remains on all copied material. The information contained in this site may not be copied to any other site without written "snail-mail" permission. If you wish to have a copy of a donor's material, you must have their permission. All information found on these pages is under copyright of Oklahoma Cemeteries. This is to protect any and all information donated. The original submitter or source of the information will retain their copyright. Unless otherwise stated, any donated material is given to Oklahoma Cemeteries to make it available online. This material will always be available at no cost, it will always remain free to the researcher.